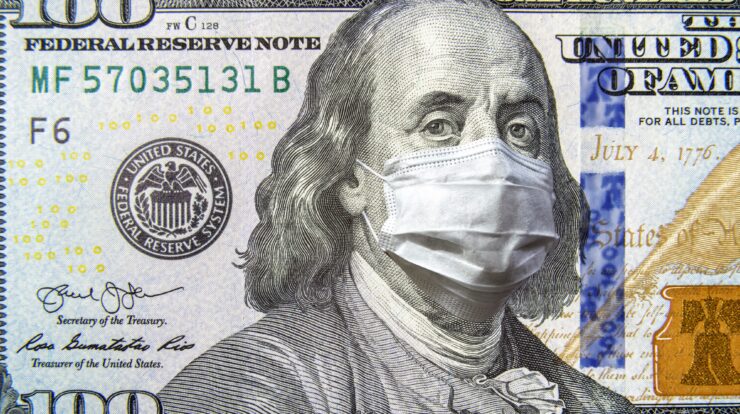 Adult entertainment industry is gifted in tune with its own set of transformation. More often than not, adult tube sites/ sex business are consecrate as the hallmark of successful porn business ideas. Other captivating ideas such as running a membership site, administering a live webcam etc., are also moneymaking options. But if you are looking for an out of the box porn business ideas, phone sex business is a treasure accumulation. I have many clients who look for a fascinating answer to the question – how to start a porn business? Very often, I answer with a charming smile, "Phone sex business is an engaging idea to lend a fillip to start your own sex business."
To start your own sex business, you are first required to register your company / business. It is important to acquire DSC – Digital Signature Certificate. After that, you can hire few phone sex operators. Here is a brief run-down on phone sex operators and their different characteristics .
Phone Sex Operators
The Phone sex operators are the lifeblood of phone sex business. Phone sex operators can be anybody. Right from your neighbor to your everyday co-worker, anybody can work as a phone sex operator. It doesn't take any specific skill sets to work as a phone sex operator. What all it takes is a sexy, harmonious and a convincing voice. Of course, the importance of a telephone line along with the firm resolve to engage in intimate and dirty conversations cannot be discredited.
Different Personas of Phone Sex Operators
It is interesting to make certain observations about phone sex operators. Some wish to consider phone sex as a full time job. Some may just consider it as a part-time money earning opportunity. I know quite a few web-cam girls who are into phone sex business. If you think this phone sex business is only for uneducated porn aficionado, you are wrong. I have seen educated people with decent marketable skills making a bounty in this business. I have also seen house wives, prostitutes and maids actively engaging in confidential conversations. The success of phone sex business can be attributed partially to the ascendance of technology.
Thanks to technology, anonymousness of phone sex operators is maintained. What all phone sex operators require is a private space to engage in intimate conversation. Let me now summarize the different personas of a phone sex operator:
Part Time Job Seekers
Full Time Job Seekers
Maids
Webcam Girls
Educated Women
Co-workers
Omen with marketable skills
House Wives
Sex workers (Prostitutes)
Un-educated Women
How much does a Phone Sex Operator (PSO) earn?
The payout equation depends on various parameters such as the following:
Reputation of the company they choose to work with
Type of the company
Efficiency
Performance
Number of working hours
More often than not, professional sex operators tend to tick all the above-mentioned checkboxes. Remember, phone sex conversations do not bear outstanding resemblance to run-of-the-mill conversations with boyfriends. Men who seek the services of phone sex operators look for a particular fantasy or a fetish which they aren't comfortable sharing with their girl-friends or spouses. In other words, clients expect something more than moaning sounds. It is therefore extremely important for phone sex operators to be open minded. They shouldn't be judgmental about the clients.
Types of Companies
Let us now look at the various types of companies that phone sex operators usually work with.
Dispatch Phone Sex Companies: In this type, the companies take care of everything – right from attracting callers and clients to processing the payments. They even set up enough number of calls for you to perform. Depending on your availability and performance, pay-by-the-minute rate is fixed. The calls are filtered and

eventually

assigned to the phone sex operators.
Independent Phone Sex Operators: This is the rage in phone sex business. Newbies, amateurs and inexperienced operators, during their initial one or two years, work with either dispatch or trolling phone sex companies. Once they acquire all the necessary skills and get acquainted with the business know-how, they set up their own phone sex business on the internet.
Trolling Phone Sex Companies: They are also called Self-Promotion companies. In this type, phone sex operators spend a lot of time in promoting and marketing themselves and their respective companies. To clinch deals, they often engage in sample instant messaging services. Educated phone sex operators who are well versed with the fundamentals of English are delegated assignments such as blog writing, writing horny scripts and witty one liners etc. I would like to be upfront here. Phone sex operators working with trolling phone sex companies generally earn a lot more than those working with dispatch phone sex companies. It is therefore easy to understand why phone sex operators prefer trolling phone sex companies.
To start your own sex business, you require the following three entities:
Technology
Phone Sex Operators
Payment Gateways
Technology
Now that I have dwelt upon phone sex operators, I would like to throw some insights on technology. Technology and software gel well with each other. AdultAffiliateGuide.com has a robust software built with cutting edge technology and is known to facilitates phone sex business. It is packed with features such as real time billing and credit card authorization. The software is capable of customizing the greetings according to the choice of audiences and forwards the calls to phone sex operators. During heavy business hours, it is essential to use multiple telephone calls. The software is capable of forwarding calls to multiple telephone lines. If you are an administrator, the software gives you distribution to monitor calls. It is even known to automate certain routines of phone sex business. Multiple calls are handled through queues.
Customers can call any model from the website just like Skype. For all intents and purposes, customers are required to purchase token packages before starting a call. Each model will set per minute rate and once the customer calls – the tokens will be deducted every minute. Only voice-to-voice conversations are allowed.
Revenue Model
Very often, it is Pay-by-the-Minute.
Payment Gateways
Both CCBill and PayPal are integrated into the software. Data pertaining to transactions is encrypted and SSL (Secured Socket Layer) protocols are in place. Security concerns are thus addressed with attentiveness.
Tips to Become an Expert Phone Sex Operator
Erotica and Sexual Interests: Phone sex operators are expected to know about erotica and various sexual fetishes. It is thus suggested to visit established porn websites such as Pornhub.com, xvideos.com, RedTube.com etc., to familiarize themselves with the various genres and fetishes. Watching sexually arousing movies such as 50 Shades of Grey, 50 Shades Darker, LOVE etc., will help you in this regard.
Taboos: Phone sex operators are also human beings. They may not be comfortable with certain concepts which are deemed as taboos. I know a phone sex operator who isn't comfortable discussing fisting. For her, 'fisting' is a taboo. Phone sex companies should understand and respect the concerns of phone sex operators. Before signing any deals with phone sex companies, phone sex operators should state their respective

constraint

.
Requirements: In the dogged pursuit to earn steady income, many phone sex operators sign agreements without thoroughly glancing through the terms, conditions and regulations. It is suggested to read every page and every word printed in the documents. Only after you are convinced, and only after your requirements are met, you should sign the deals.
Keep Searching: The problem with this profession is that it is extremely competitive. Only the best survive. Unless and until you keep your audiences in-tact, chances of survival will be

neutralize

. It is in your best interest that you work simultaneously with at-least 2 different phone sex companies: One on weekdays, one during weekends.
Coherence and Lucidity: Conversations which are

reasonable

and lucid are considered ceremonious. If the other person can't hear your voice properly, your tally of audiences shall

plunge

. Even if you are

murmur

, ensure that your moans are vocal. Ensure that there is no gap / lag between what your client says and what you respond. A lag of 3-5 seconds is okay. A lag of more than 5 seconds signals an impending Judgment Day scenario for your phone sex business.
Private Space: Always engage in intimate conversations only after you settle in your private space. Unnecessary and disturbing phone calls will interrupt your work-flow. Not only do the calls impede your performance but also

pannier

your paycheck.
Switch Topics: It is okay to occasionally drift away from sexual topics. That being said, never discuss anything about your personal life. Never disclose your personal details such as age, Date of Birth, residential address, nationality etc. After discussing for a while about non-sexual topics, you can revert to sexual fetishes.
Long Conversations: The trick to earn more money is to engage in long conversations. Clients engage in long conversations only if your voice and topic of discussion are

fascinating

. So be prepared. Short and boring conversations do not fetch you buckets of money. Sometimes, clients may express their dissent by blocking your number.
In the upcoming series of articles, I shall dedicate a blog post on how to create a fundraising website for porn stars.
If you have any doubts or suggestion, feel free to drop a line or two in the comments section. We shall reply in a day or two. Keep watching this space for insights on how to start a porn business. Subscribe to our newsletter to learn more about starting sex business. Our best wishes are with you and your phone sex business. Cheers!