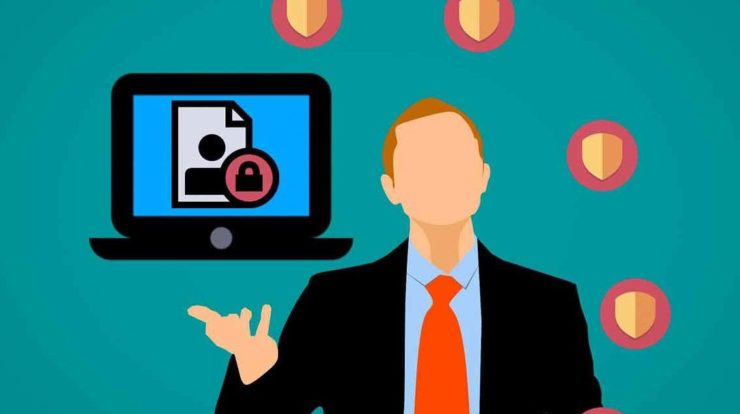 First off, let's get some facts straight that why you need to use WHOIS privacy?. The WHOIS database is a database that collects information about who owns domains across the world. ALL domains. Think about it. What would the consequences be if EVERYONE could see all your personal information connected to the domains you own?
When you purchase a domain, the registrar (those that handles registration of domains with the proper authorities) sends your details to the WHOIS database.
You don't want that.
There are many reasons why you don't want that. So, let's go over them, shall we?
5 Reasons why you should use WHOIS Privacy on your Domains
Hiding your physical information
This is the most important reason, you don't want anyone to be able to find your home address. You want to feel and be safe in your home.
Hidden from search engines
You really don't want your name to come up in search engines associated with adult websites or any other online projects for that matter. You never know about the future and what it brings, so you want to make sure that you keep your name out of search engines.
No identity theft
If people can't find your information, they can't abuse it. And they aren't all looking to score your credit card information, many can cause problems just by having your home address.
Reduction of email and text message spam
That's right, bots scan the WHOIS database and harvest mails and phone numbers, if you use WHOIS protection the company that hides your information filters out 100% of the spam because the contact information is masked.
WHOIS Privacy is really 100% FREE
Yup, well it's actually only free because you read my blog my friends. I have a deal with NameCheap that gets you FREE WHOIS Protection for all domains forever. Most other places charge you every year for this service.
This includes these services:
Contact information shield.
WhoisGuard contact information is displayed in the publicly-accessible Whois database, taking the place of your name, postal address, phone number, and fax number. Your personal information remains private.
SpamKiller
WhoisGuard replaces your email address in the Whois database with a unique [email protected] address. Every email sent to this address is filtered and then forwarded to an email address of your choice,
Free Forever
When you register a new domain name or transfer an existing eligible domain to Namecheap, you'll receive WhoisGuard privacy protection FREE for life.
Stay safe online and make sure you get all your domains behind WHOIS database protection. You'll thank me later and if you have any questions, hit me up in the comments.