There are so many guides out there about how to optimize websites that it's a jungle! There are also a lot of services that can help you. Many are great – if you are an expert or want to fork over something like $599 a month for moz.com to get the good stuff? Nah right, most new webmasters can't, won't or shouldn't sink thank kind of cash into a service that they need to spend on all the other peripherals like hosting and ads. Sure you can get SEMRush for much less than MOZ.com – and if you decide to go that way, SEMRush IS worth the money. But there is a better way. A cheaper way. One that will even get you a very relevant education alongside it and you don't need to go back to school to get it.
Imagine if you had a tool that on one hand would monitor your website every single day, give you input to how and where you can and should optimize it. How to do them, in what order and keep track of your progress…? What if that service would also teach you how to do it and tell you the value?
Sound too good to be true? It's not.
The answer is diib answer engine. Now what the f*** is diib? It's a service that allows you to add your website and they will tell you what to do to optimize it and make more money.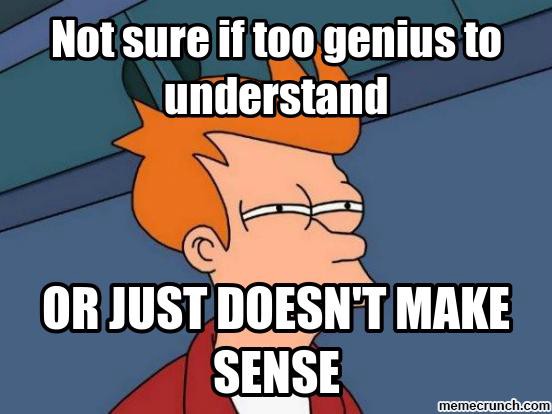 Sound simple? It is… and it's not. It's simple to get started and get going, but you need to do some work. It's not a magic pill that will rank your website for you or make you rich overnight.
But here is what it does do. Actually, let me show you. Here is a website of mine.. of course this website needs some work as you can see, so it's a perfect example:
What you are looking at is part of the dashboard. It tells you what the status is. In this case the website requires a lot of work, but has a lot of potential for growth (the annual growth opportunities). It also shows that the website is lacking a sitemap and only ranks for one keyword. Pretty shitty. Hence the daily health score of 50%.
How about this one:
CRAZY growth opportunity, lots of backlinks, also no sitemap. Shame on me. This site needs traffic.
Here is another one, where not so much work is needed:
As you can see this site ranks for 5142 keywords (in top 100 btw), has good mobile and visitor experience. Good social presence. A site map and so on. Still room for growth. If you have a good social presence then these days you can easily optimize your website to make money using social media.
What do I want to work on? The first two of course. Now I know my business better than yours, but it's a no-brainer that you should be working on the one with the most potential right? Not always. It's a rising star for sure, but I need to pick the low hanging fruits first. Maybe on multiple projects…
But how exactly. This is pretty easy to see with diib. They will tell and teach you how to get more traffic, get more customers and earn more money.
They do this via objectives (thins you need to learn and do) and Alerts, things you need to fix, warnings and also good things you have done.
Example:
Let's dive into the first objective:

As you can see, they explain why you need to complete the objective. How long it will take (maximum), the complexity (level) and your progress.
Below the list of broken links, you will see this:

If you click begin, you get even more details:
As you can see, you get a step by step tutorial along with further reading if you want to dive into further details.
Lets look at some social analytics, this is a pretty new site so it really has very little engagement and tbh, I don't do much Facebook, but in any case, check it out:
As you can see I made 2 posts and gained 23 fans. It's only a week old so it has no previous period data. You can see if there was a viral multiplier – that is great. Finally a tool that will track if your content is going viral on facebook and how much it grew. It tracks the CTR and if people liked it or didn't. In this case, all good. The social media is also a good option to optimize your website to make money.
Lets look at a different site with a bit more history (again I haven't focused much on facebook, I know I should) the system will reveal when is the best time to post – aka – when are your facebook page fans online by day and time:
It also gives you a great breakdown of your demography of your facebook page fans:
Okay let's go back and look at some of the things I want to work with – the stuff that brings in the actual money. Two different alerts I noticed on a site that I have to deal with:
Let's dive into this one, since google core algorithm updates are important and the Florida one is something we want to learn about – also $6275 a month is not pocket change.
As you can see. It shows me why my site could be impacted and comes with some examples on how to fix this and why it's happening.
YES! Yes it works, but you need to take action and do what is suggested. There is no magic going on here.
Even if you are super skilled in running your online enterprise, you will miss tuff and diib answer engine is SUPER good and finding the opportunities for growth that you have missed – and as I have shown, it shows you why, how and helps remind you to get it done.
Here is a site where I followed their guides and it's obvious that it works.
Even when you have growth, you get pointers on what you can do better. Ask yourself, what would a growth of 15% a week mean to your business? I did ZERO media buys btw. The Google is the best way to optimize your website to make money online. Here is the proof from Google Analytics:
It's almost all search engine traffic, all organic – it's sweet. This is the stuff dreams are made of and I want to make sure that you too can reach your dreams, that's why I decided to do this diib.com answer engine review.
So, what's the catch? Well it's not free. Sorry guys, but this is one tool that I can 100% recommend that is worth the money. It does have a 3 day trial to get you started and there are no strings attached to that one, after that, you can get a whopping 70% discount on the yearly package if you follow this procedure:
Add your site and fill out the details about how much it makes a month and yearly.
Wait 48 hours, you will get a mail with a link.
Click the link and upgrade using the monthly or yearly option.
Regular price is $29.99 a month (and that's not expensive considering the value) but if you follow the above procedure, you can get it $19.99 a month or just $99 for a year. Worth it? Hell yea.
You can thank me later in the comments.