Red herring arguments about the death of the phone sex operator businesses are being propounded by tech-savvy adult webmasters. That's a sorry state of affairs!
Here's a strong rebuttal.
Let's take a step back in time. In the United States, in 2002, profits from phone sex were pegged at $1 billion USD. In 2007, US phone sex companies made $500 million on phone sex deals. It's already 2018 and the projections are over $1 billion USD. The numbers are promising!
Let's now acquaint ourselves with the phone sex business landscape in the UK. According to a survey by Durex, by 2009, an estimated 45% of the UK population had used phone sex lines. And here's another noteworthy observation – By 2013, more than 2000 phone sex businesses were operational. In 2018, the number of phone sex businesses stands at at-least 4000. The landscape in the UK is truly charming!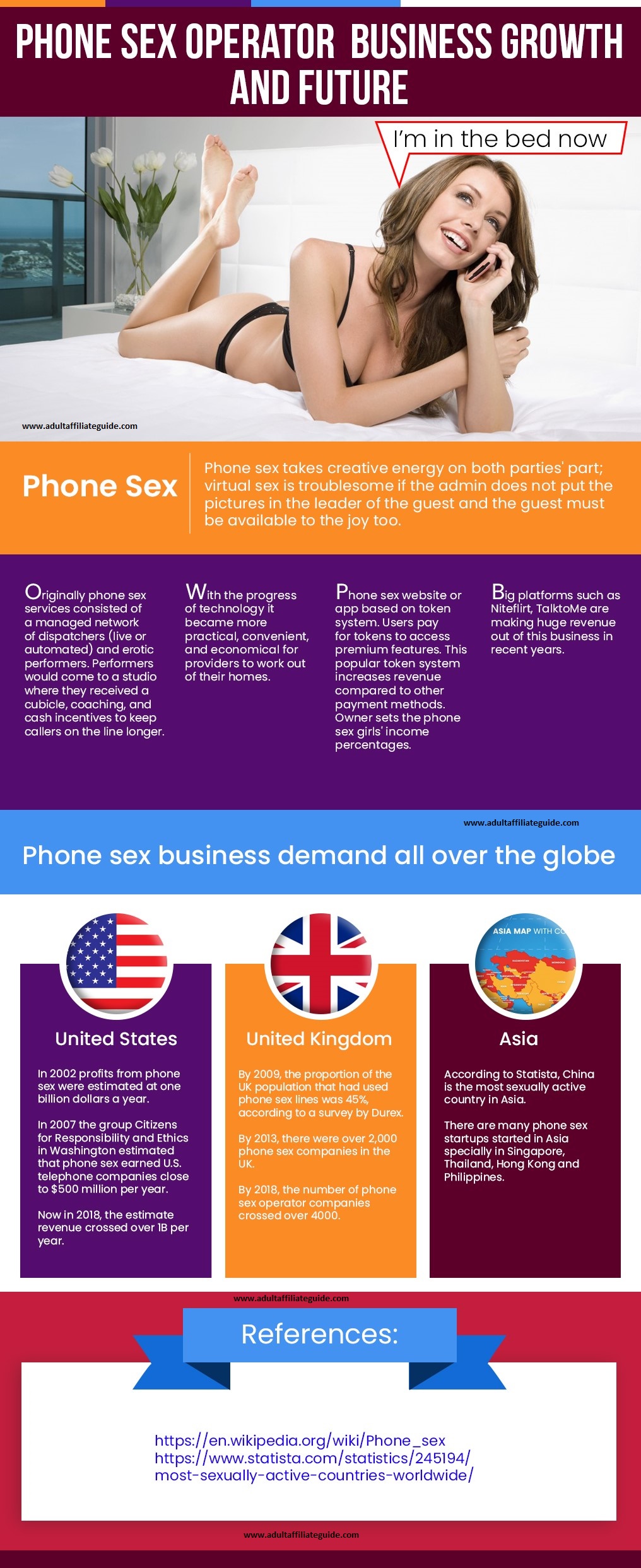 With a population of more than 1.4 billion, the most sexually active country in Asia is China. Singapore, Thailand, Philippines and Hong Kong are the go-to destinations for phone sex startups.
Phone sex operator business has ample room to grow. Without question, phone sex businesses entails oodles of interaction. Thanks to better communication infrastructure in under-represented countries, there's a new business capacity and opportunity for adult chat lines.
The spotlight is on big professional adult chat lines such as Niteflirt and TalkToMe that use interactive video so as to give their users the ultimate experience. Many a keen eye will be on video versions of phone sex operator businesses that allow adult audiences to sample cam models and take a sneak peek into their private rooms. It's about rendering a long-distance strip club experience.
The revenue model of adult chat lines is likely to remain uniform across the globe. To access premium features, users should buy tokens. This token system is robust and increases revenue when compared to other run-of-the-mill payment methods. The payout percentage is decided by the owner of the business.
Different innovative and interactive variations of phone sex will enhance the quality of cyber-sex. One thing we do know for sure is, phone sex is here to stay and is not on the wane. Cheers!