As you probably know, tumblr is closing down all adult related posts and blogs as of December 17th.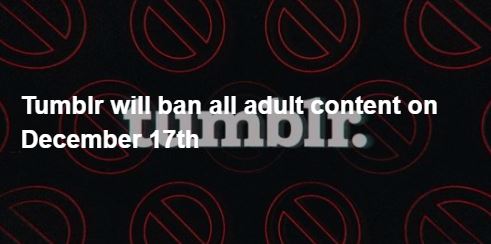 So what shall we do now? Tumblr was a great source of traffic and a good way to market your content if you are a cam girl or someone selling nudes online.
UPDATE DECEMBER 5: GO TO ADULTNODE.COM – it's the new tumblr for adult and porn. 
It's pretty cool actually, it's like facebook, twitter and tumblr had sex and spawned that site.
Luckily for you, this blog has a lot of guides up that will help you gain adult traffic and promote yourself to a growing market of adult consumers.
UPDATE 2019: AdultNode.com is still the best tumblr porn alternative.
I totally recommend that you check out these guides:
So there you have it, there are plenty of good alternatives to using tumblr. Please comment with your tips and share your own alternative places to post adult content.